We often hear that teachers are not paid nearly enough for their energy, education, time and dedication. While we don't disagree with this statement, as teaching is an incredibly valuable profession that so often goes without recognition, there are desirable ways in which teachers can generate additional income by utilizing their teaching and leadership skills and expertise. Whether you're searching for a teaching-related job to help fill up your summer break, or even after the school day, we have put some great ideas together to help you earn some additional income.
As always, please use your school policy handbook to make sure your actions follow proper protocol.
Start Tutoring Online or In-Person
Tutoring outside the classroom both virtually or in-person is typically the first idea teachers will turn to generate extra income. The easiest place to start is by tutoring students from your classroom who you may notice require some outside help. Meet with your school's principal and introduce yourself to coordinators within your school district to let them know about your tutoring services. If you specialized in a particular subject area, be sure to reach out to other teachers to let them know that you are open to helping students who seem to be struggling in your area of expertise.
If you're not interested in finding your own students, there are a ton of online and local companies that hire teachers for tutoring services. These companies are particularly popular for standardized test prep courses, but may also have opportunities across all subjects and discipline areas. Some of the most popular online tutoring sites include Tutor.com, Brainfuse, and Chegg. While working for an outside company may pay less, it can be more convenient than having to take care of the business side yourself.
Teach Online Courses
Virtual education is exploding right now, which is creating a lot of opportunities for teachers who are looking to teach a course after school hours or during their summer break. The majority of school districts are now offering online courses for students who are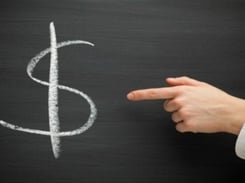 unable to attend regular classes or who want to get ahead over their summer break. Outside of school district online teaching opportunities, there are several online education sources hiring teachers for primary and secondary teaching jobs. Some of the most popular online education sources are K12, Connections Academy, The Keystone School and K12 International Academy.
Sell Your Lesson Plans and Course Materials Online
You've already done the work of creating well-thought-out lesson plans and classroom materials, so why not make the most of it by leveraging what you already have for some extra money? Consider selling your lesson plans, worksheets and printable course materials that you've created during the school year to sites like Teachers Pay Teachers. Not only will you earn 60-85% on every sale of your educational resources, but you can also continuously bring in income once your material is uploaded without any additional work. Other similar sites include Gumroad, Digital Chalk and WizIQ.
Become a Test Scorer or Grader
For those teachers who can stand grading another set of student papers, there are opportunities to become an outsourced grader, particularly within a school with large, overwhelming class sizes. Also, school districts, state exam boards and standardized tests that are given through providers like ETS or Pearson are always in need of test scorers and proctors.
Teach at Your Local Community College or Museums
Many community colleges, and even some universities, offer one-off courses for returning students that employ adjunct professors. Also, so do some museums for educators who specialize in certain subject matters. Why not organize a seminar on your preferred subject matter and reach out to your local museums or colleges?
But most importantly
While earning an extra income may seem important, the last thing you want to do is burn yourself out. Our education systems can't afford to lose any more great teachers, so be sure to take time for yourself and value your summer vacations!
Looking for a Teaching Job?
All in all, while challenging, substitute teaching is rewarding work through which you can develop many marketable skills for your career that you might not have otherwise been exposed to. If you're looking for substitute teacher positions, apply now or contact one of our experienced Educational Staffing Specialists at (800) 879-4471.